Founded by Will Russell, a passionate marketer in the social impact space, our mission is to help brands use marketing more effectively as a tool for growth, revenue, and recognition.

We're a group of marketers committed to helping those who help others. We focus on assisting nonprofits, social enterprises, and mission-driven organizations.
Our specialty is in setting up digital marketing systems that provide consistent and growing revenue streams and leads for our clients.
If you're looking to build a solid marketing foundation, launch explosive marketing campaigns, and take your results to a new level, you're in the right place.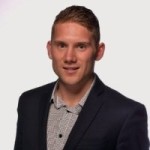 Will Russell, Founder
We all have moments when we step back and think about what we really want in life. Often, those moments make us want more. More meaning, more impact, more recognition.
In 2015, after seven years in the digital marketing and media space, I had one of these moments. I realized I was getting more meaning from my volunteer work than my career. So I considered: how can I combine my passion for helping others with my marketing skills?
That led to Will Russell Marketing. I began as an independent consultant and now work with a group of incredible freelancers from around the world, each with their own marketing talents, to combine our love of marketing with our goal of changing the world. – Will
We listen carefully, plan thoughtfully, and act creatively to maximize your marketing.
Thanks for stopping by. Interesting in talking more? Reach out to us via the form below, we'd love to show you how we can help.