In a recent post from a series of interviews with leading Schwab Foundation social entrepreneurs, 5 powerful ideas for global impact were highlighted. Unsurprisingly, the need for scale was a key feature in this list.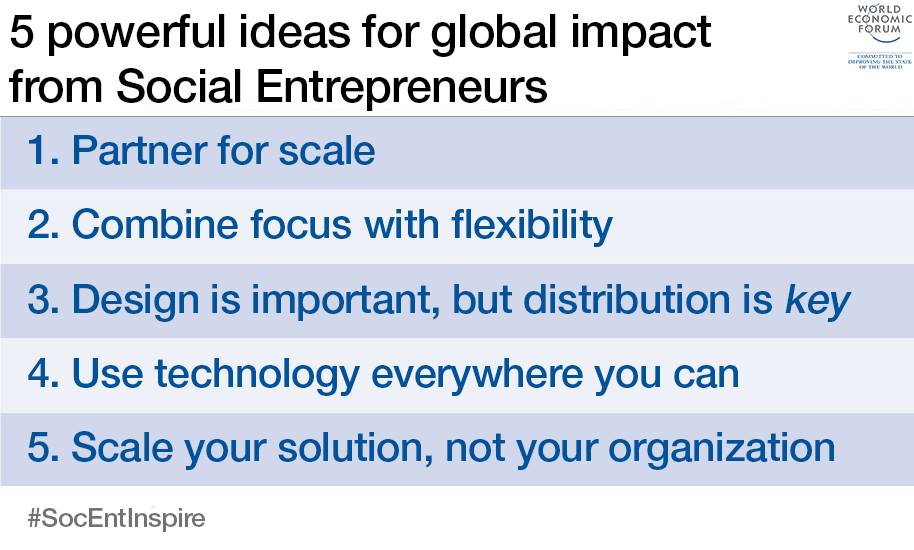 In traditional business, the potential for scale is closely intertwined with the level of resources available.
Time and again
, however, we're seeing a lack of resources as the #1 challenge faced by social enterprises and nonprofits.
Fortunately, there's now another, simpler, option. Continue reading "How to scale ideas that can change the world" »